We live in a fast-paced society, always on the go. Whether that's work or in our personal life we are often swept away on the wave of technology – phone in one hand, while the other taps away at the laptop, and the television or latest streaming channel plays in the background. We are so connected to each other, and to technology that we often forget about other, meaningful connections – like nature for example.
Luckily, though, we are slowly becoming more aware of the natural world around us and seeking to reconnect with a wilder way of living. Phones are being muted, televisions switched off, and social media on the back burner while we head out to rewild ourselves through hiking, wild swimming, and camping.
Birdwatching gives us a fantastic platform in which to reconnect with our natural selves. It's no longer thought of as a 'boring' hobby and it's certainly not all camo gear, scopes, and twitching. With the growing trend of mindfulness and slow living, birdwatching gives us the perfect opportunity to tap into a more zen state of mind - taking the time to stop and observe what is around you is the whole point of birdwatching.
The lost art of birdwatching is being given a makeover and it is steadily gaining momentum with a much younger, hipper crowd and there are even a few famous faces that partake in this growing hobby.
In this Guide:
Ian Harding
Whilst he may not look like your average bird watcher, Ian Harding of 'Pretty Little Liars' fame is a true 'twitcher' at heart – he even wrote a book on discovering his love for birdwatching, 'Odd Birds'. At 33 years old Harding doesn't define himself as a lister (someone actively seeking out birds to tick off) but enjoys a more "meditative" approach to the hobby, reveling in being outdoors and in the moment. You can find out more about his love for birding in this YouTube interview with Birder's Digest.
Sean Bean
Sean Bean is probably best known for his tough-man character roles in Lord of the Rings and Game of Thrones, but this English actor has an altogether wilder side. He grew up with a fascination for birds and even kept his own licensed Kestrel. That love for all things ornithological is still very much with him today and he shares his love for nature with his children, as he discusses in this interview.
Lili Taylor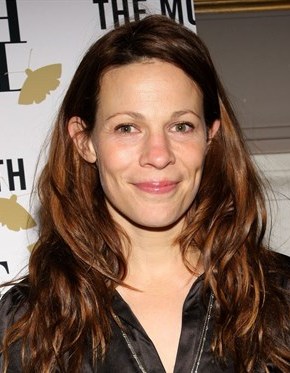 In her Twitter profile, Lili Taylor wears her birdwatching badge with pride. Singing from the Twitterverse that she loves birds and that she is a proud board member of the Audubon and the American Birding Association. This Emmy nominated actress is a hands-on birder and can be often found out in the field getting stuck into surveys and research. You can see her taking part in New York's Ulster and Dutchess county's annual Christmas bird count. Passionate about birding and conservation issues Lili's love for all things wild was "instilled by her nature-loving mother." Lili is also a fan of the online birding scene and regularly checks bird watching apps and websites to find out the latest twitches and uncover more about the migration patterns of birds.
Margaret Atwood
As well as being a Booker Prize winner and all-round literary giant, Margaret Atwood has a huge passion for all things nature, especially birding. She has been birding on and off since she was 6. Her father was a forest entomologist so perhaps her love of the wild world started there. Often featuring in her novels, Atwood's love for birds shines through, as does her message of the importance of nature. She is also, alongside her husband, an honorary president of the Rare Bird Club. You can read more about her love of birds, in an interview with the Audubon Society.
Jane Alexander
This glamourous star of stage and screen, best known for her broadway shows and Oscar-nominated performance in 'All the President's Men' is also an avid birdwatcher. Her birdwatching hobby has taken her all over the world in search of exotic creatures but has also helped to raise awareness of conservation issues and struggles that the world's bird species are facing. She's also a fan of the technological advances in birdwatching and regularly uses apps such as iBird Pro. A board member of the National Audubon Society, you can find some of her top bird-watching tips in this interview with the New York Times.
Jonathan Franzen
Jonathan Franzen is one of the most controversial bird watching celebrities. Not only did he admit to hiding his love of birdwatching in the beginning, but he has gone on to challenge conservation groups claiming that climate change is only a minimal threat to our birds. He has since embraced his birdwatching ways and has even been known to compare the pursuit of sex. Although on a more serious note, he used his journalistic platform to draw attention to the many conservation issues that threaten our world-wide bird population.
Guy Garvey
He is best known for being the lead singer of Elbow, when not touring and performing Guy Garvey can most often be found out in the field. His love for birding shines through and you can even find a song called 'Starlings' on the band's 'The Seldom Seen Kid' album. In this interview with the Guardian newspaper, he talks about how he finds birdsong the perfect tonic to writing rock songs and found himself on "…long introspective walks, which led to animals and birds."
Birdwatching has something to offer everyone and it doesn't have to be done in far-flung places. You could start your bird watching practices by heading out into your backyard, looking up, and just tuning into your surroundings. It's an easily accessible mindfulness tool that can be added to anyone's self-care kit and arguably one of the easiest ways to reconnect with nature. If it's good enough for the celebs, it's good enough for you!